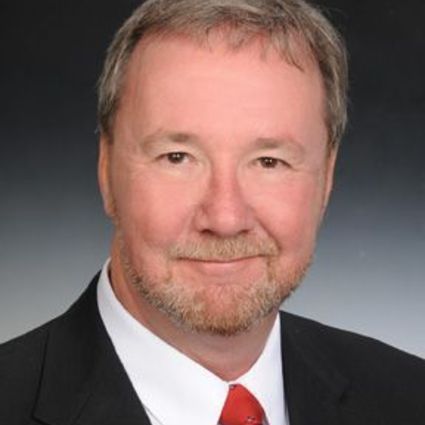 Tom Murphy
Listing Specialist
A little about me
and why I love real estate
32 years in the computer industry taught me the importance of providing complete and accurate information. I take the time to research such things as property values, local market conditions, and community rules and regulations. I never 'generalize' or provide quick, thoughtless answers to questions. I want my clients to have the confidence that the information I provide has been thorougly researched so they can make the best decisions possible.
I was raised in Milwaukee, Wisconsin – in what Donna refers to as "Ozzie and Harriet Land". I will be forever grateful for that, and it was that upbringing that taught me the importance of honesty and to treat people with respect and sensitivity towards their needs.
I am an expert in database research and I believe that gives me an edge in the real estate business since so much of it is built around the databases that are available through the MLS.
As a Certified Distressed Property expert (CDPE), I am experienced in short sale and foreclosure transactions and can guide my clients through the complexities of these types of sales.
I have been married to Donna for over 25 wonderful years, and like her, made my home in New Orleans for slighly more than 2 decades after I left Milwaukee at the ripe old age of 20. Now a "native" Floridian since 1994, I can appreciate the beauty that this area offers, and having relocated here myself – understand the challenges and excitement that beginning a "new Florida life" offers.
When I'm not focused on real estate, I enjoy my family, auto racing, and professional football. I confess to being a die-hard "cheeze-head" having grown up watching Vince Lombardi coach the Packers, so please don't hold that against me.
Tom's Qualifications
Resort & Second-Home Property Specialist is the expertise of acquiring and managing vacation property on Florida's beautiful Gulf Coast.
From vacation homes to investment properties, I specialize in buying, selling and managing properties for investment, development, retirement, or as second homes on Florida's beautiful gulf coast. My training as a Resort & Second-Home Property Specialist provides me with the expertise to guide buyers and sellers through vacation home transactions, and to market these types of properties to the right audience.
The technology that I have developed enables my clients to accurately project income and expenses on vacation properties, and I have the relationships and experience of working with a team of excellent, responsible, property managers who care for and market these homes in their owner's absence.
Certified Distressed Property Expert is the expertise in short-sale and foreclosure transactions.
As a Certified Distressed Property Expert® (CDPE) I have a thorough understanding of the complex issues involved in the buying and selling of foreclosure or short-sale properties. I have the experience to help homeowners avoid foreclosure through short sale, and I can guide homebuyer's through the process of safely acquiring distressed real estate at bargain prices.
Real Estate Staging Expert is the expertise to best present your home to prospective buyers.
Did you know that a homebuyer will usually make a decision to purchase your home within the first 5-10 seconds of entering your home? Yes it's true, the 'buy' decision (or more specifically the 'not-buy' decision) is made almost immediately. As a Real Estate Staging Expert, I know how what buyers are look for and how to best present your home to create a sale at the highest price.
MY DESIGNATIONS
Certified Distressed Property Expert Resort & 2nd Home Specialist
MY SPECIALTIES
Income Properties Listings
Listings you'll love
with the expert advice you deserve